Blowing Agents
KibbeChem is unrivaled in its quality of blowing agents, whether in powder, pellet, liquid or our proprietary ultra-low dust powder. We know the intricacies of the pipe, profiles, board and sheet process and that no one off-the-shelf blowing agent product can suit every process. That is why we formulate blowing agents using a synergistic approach, considering your particular extruders (single, twin, conical or parallel), your formula (other additives in the mix), your tooling, and your whole downstream process. We realize that your process is only as good as the sum of its parts.
By creating uniform cell structure and improving process stability, KibbeChem's blowing agents enable greater product weight reduction while maintaining physical integrity. From decomposition point to cell size, KibbeChem takes the time to get to know your process, both for new product development or to help solve existing problems. Our goal is to ensure the day to day consistency in running your line.
Our consultant team will guide you through our Free Trial and Customized Sample Service Program.
Our Foaming agents provide: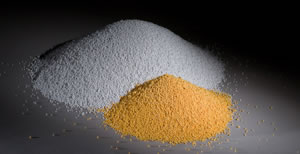 Better cell structure
Lower densities
Better performance
Processing Consistency
Smooth or matte surface finish
Largest true lot size in the industry
(up to 21,000 LB)